Most people know that craigslist, estate sales, Goodwill, etc. are great places to score a great deal...Well...I've scored MANY in my day. Some people have even asked me to shop for certain things for them (and I have successfully). Anyway, in one of my latest estate sale finds, I scored this wonderful little vintage stand mixer: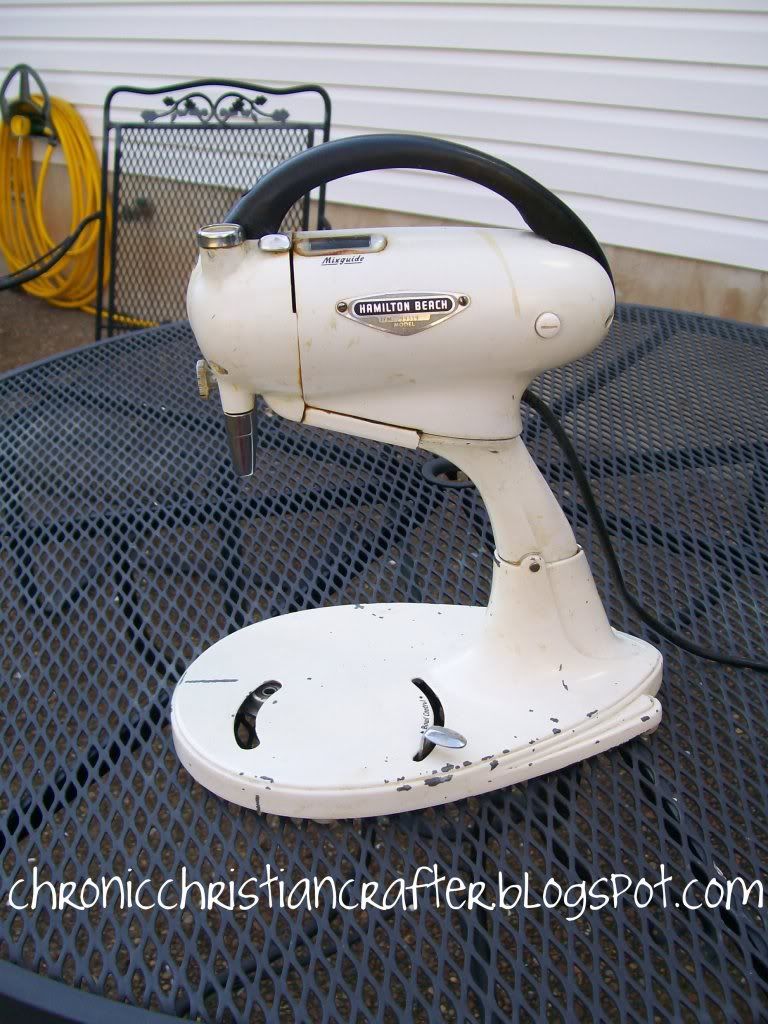 I've been wanting one of those fancy schmancy ones (you know, the expensive ones) for a while...but, it also comes with quite the price tag. I scored this one for...wait for it...$10!!! And...it works like a charm...it came with attachments and 2 bowls...couldn't ask for anything better...except for...well...it didn't quite look right in my kitchen. The paint was peeling in places, it was a little dirty...and, well...my appliances are stainless...NEVER fear there is Rustoleum appliance stainless steel spray paint to fix my mixer right up!!!
Well...we have had some unseasonably warm weather for winter here...so, I took advantage of one of our "spring" winter days...and, I headed outside to "fix up" my little beauty! Here are the supplies that I needed for this project:
First, I had to prep the blender by doing a little sanding, and a little cleaning. Then, I taped off places that I didn't want painted with painters tape as so: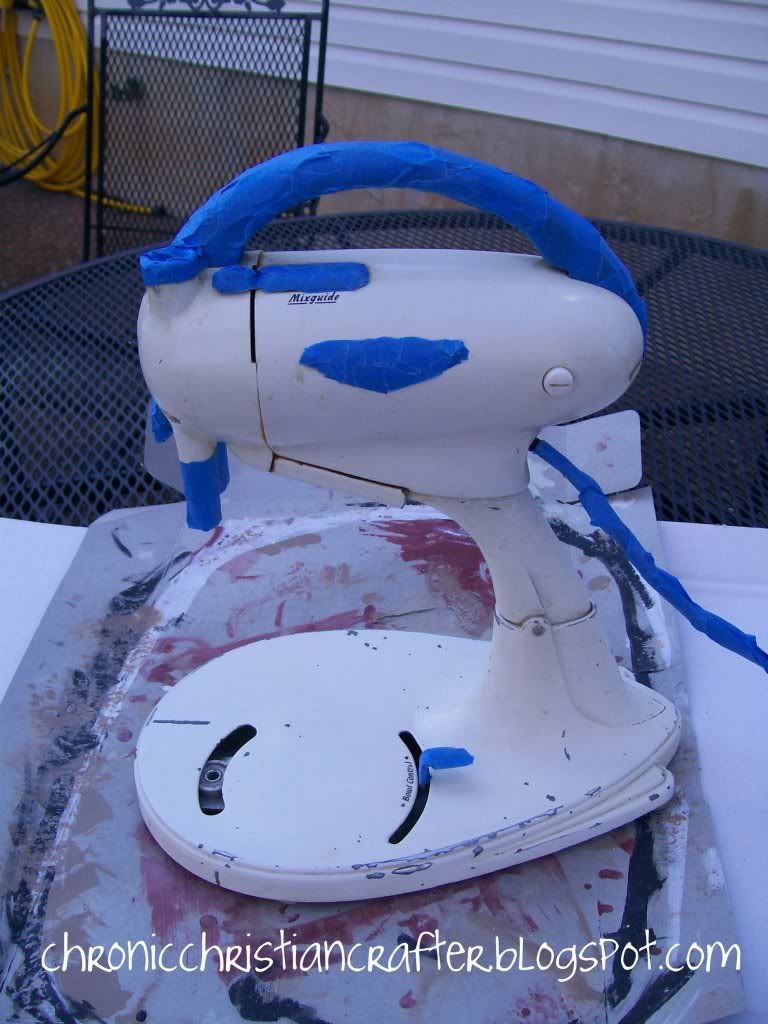 Next, I spray painted with very light swipes...I had never used the appliance spray before. (Not a novice with spray paint...) But, I was AMAZED at how well the appliance spray covered in just the first coat...I really had little to no touch ups to do after the first coat! It was AMAZING!!!
So...the final reveal...here is my little beauty, after her facelift: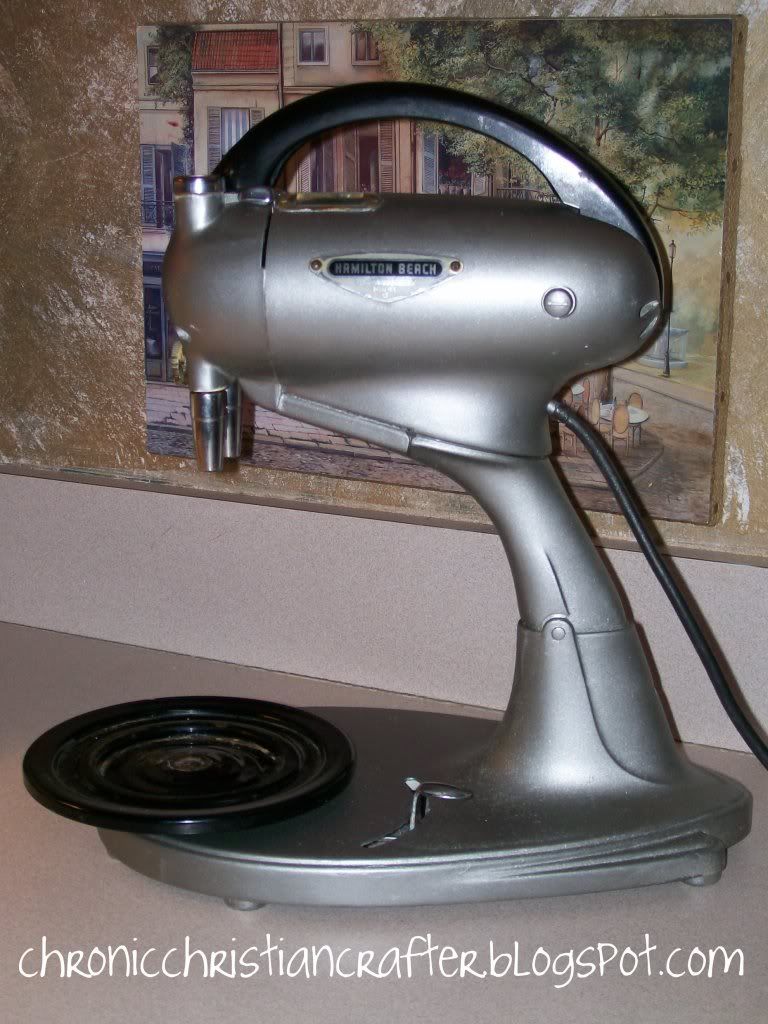 The paint covered the blemishes and rust great...and, I love the "retro" look. But, you know what I love the best...that I only spent about $15 on her...now that makes me happy as can be!!! Now, she matches all her other friends in the kitchen, and she doesn't feel left out...and, I have a stand mixer...just like I always wanted...without the pricey tag that I didn't want!!!
Isn't that great? Hope you are having a lovely and blessed day,
See my Blog Hop/Linky List party page in my tabs section and link below for all of the wonderful parties and blogs that I link up with each week!!! Also linking up with Rhoda's thrifty treasures party @