I'm back with another wreath....told you guys I've been in the wreath making business of late!! This wreath is one made from ribbons, and it was inspired by one of my pins on Pinterest.
I currently have this wreath hanging on our front door due to its cheerfulness and "spring look". Here is a close up of my ribbon wreath:
I was "pinspired" by this pin, and utilized her tutorial:
I did a FUN little twist by personalizing my wreath with an "L" I painted and decorated: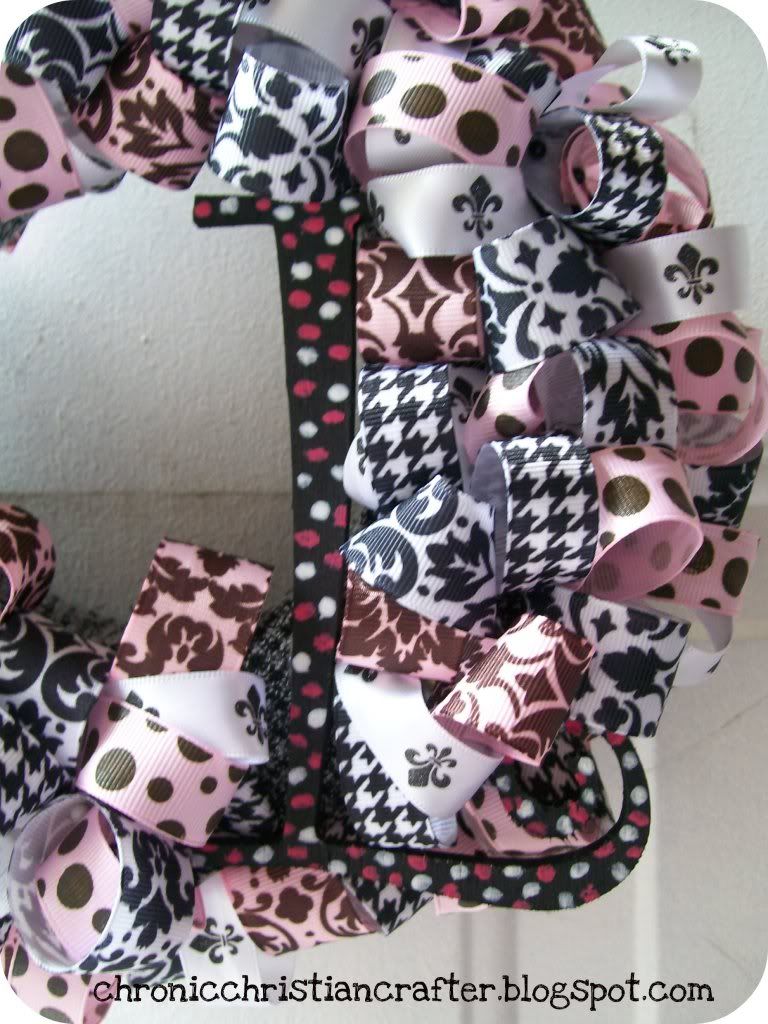 Materials needed for this wreath:
Wreath form (I used one I purchased from the Dollar Tree for $1)
Ribbons (I used 5 different kinds of ribbon for this wreath...this is a way to add personality and colors of your choice)
Straight Pins
Fabric (to cover the wreath form...I used one that coordinated with my chosen ribbons) I pinned it around the form with some of the straight pins.
Each of the ribbons were cut about 4 inch long. I stacked them in stacks, so that I used each the same amount of times...and, so that I could scatter the ribbons equally throughout the wreath. The ribbon loop is created by putting the two ends together, and then I put the pin through the end...finding open spaces in the wreath to place each ribbon:
Here is a back view of the wreath and side view of the wreath: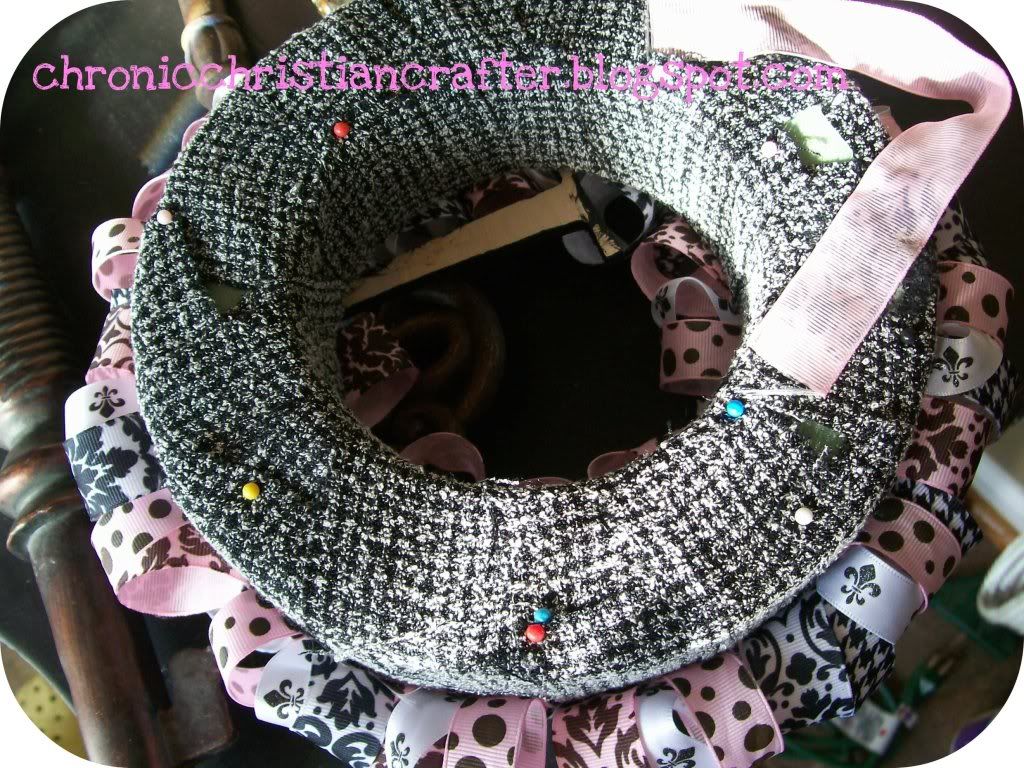 The pins don't have to go all the way around the wreath...because they won't be shown. I LOVE the finished look:
How about you...how do you like the "ribbon wreath"? What have you been inspired by lately?
Each week I may link up at the parties located at my tab located on my blog love tab here. Feel free to check these lovely sites out! I am also linking up to: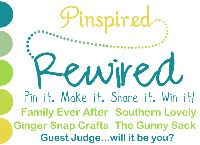 http://southernhospitalityblog.com/wp-content/uploads/2012/02/Spring_Fling_Button_Rhoda-236x300.jpg