Well, I am completely honored...apparently some people out there in the blog-o-sphere seem to like what I am doing since I've been awarded the Liebster Blog Award!!
For everyone who doesn't know, the Liebster Blog Award is an "up and coming" blog award. Basically saying, "Hey, I think you're cool, I like what you're doing; I want to see more; oh, and by the way, here's a fun little picture to put on your blog. Love, A Random Stranger." Isn't that the sweetest?
My Random Stranger is the sweet Samm that Blogs at :
Little House in the Big D
Samm and her husband are newlyweds that purchased their 1940's home in June of 2011...and she blogs about fixing it up...lots of wonderful befores and afters!!! Plus, she has amazing craft ideas...I love her recent blog post titled...I May Need to Go To Burlap Rehab. It has the most ADORABLE burlap easter banner, burlap "grass" for easter and burlap sign...OH SO CUTE...go check her out and give her some love...so sweet to give me this honor...thank you so much Samm!!!
Now back to the award, and basically the rules for this awesome blog bling are pretty simple:
Since I have been selected, I now am able to pay it forward, I:
1. Choose FIVE up and coming blogs to pass this award on to. They must have less than 200 followers.
2. Show a big thanks to the blogger who gave you the award by linking back to them.
3. Post the award on your blog. List the bloggers you are giving the award to with links to their sites.
So here it goes:
Stacy
blogs & video blogs about living with chronic pain from a Christian perspective, which I identify with, and I have loved each and every post that I have read or watched. She is so positive in her approach, and I feel a kindred spirit with her. She recently had a vlog series on "Newly Diagnosed: Now What?" that I think is one of the best series I've seen for fibro patients...so well put together! I wish I had it when I was first diagnosed...but, I still learned things from it...IT WAS WONDERFUL!!! LOVE THIS SITE!!!
2. Nancy at Joyful Altitude
Nancy is a freelance artist, photographer that lives in Colorado (where my husband was born and raised). She takes AMAZING pictures and posts them on her website as well as posts inspirational devotionals called Mountain Manna Devotionals. She also started a new blog with her husband's paintings, A Joyful Cottage...She is SO TALENTED!!! And, to top things off...she has left some of the kindest, sweetest comments...can tell she has a heart of gold! Below is just one of her beautiful photos:
Bear Lake
3. Sherry at
Sherry's Bees Nest
Sherry is SO creative...she can just about find ANYTHING when she is out thrifting....MY KIND OF GAL!!! And, I have been so impressed with some of her transformations...with things that she has already had in her home or with little or no money investmest...LOTS OF INSPIRATION HERE!!! One of her recent posts that I loved recently was
I am in love...
, where she shows how she transformed items with chalk paint...check it out!!!
4. Denise at
Refine Me
Denise has been one of the most encouraging and uplifting ladies that I have come across as I have started this blogging journey. In addition, her website provides encouraging, yet thoughtful inspirational devotions. One of my favorites of her latest posts is
He Uses Storms to Make Rainbows
....AWESOMENESS!!!
5. Dawn at
The Most Perfect Gift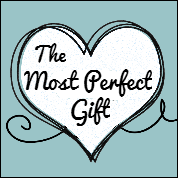 Dawn's blog is an awesome website that I have just recently stumbled upon...and SO GLAD I HAVE!!! She is so honest, encouraging, and has an amazing love for our Lord!!! I love this recent post:
What Does Your Dirt and Grime Look Like
which goes into discussion about "being real" and not putting on fascades...I loved it!! I found her through my Big Sister Blog Group...and, I'm so glad to have found this group and to have found Dawn and her blog...check her blog out...you won't regret it!!
So, those are my five picks...it was hard narrowing them down...I'm amazed they don't have over 200 followers...and, honestly they may if you count the various avenues (facebook, twitter, etc.)...but, I went by what I could see...and, at least I can give some blog love to some people that are worthy of recognition!!!
Show them some love...now it's your turn! Blessings,